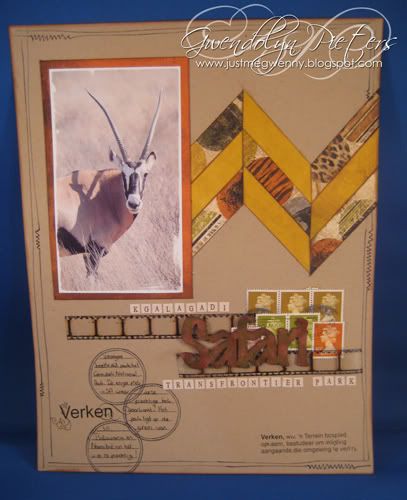 Ik ben echt weer zo lekker aan de scrap! Echt heerlijk gewoon! Deze keer heb ik me laten inspireren door de Challenge van
Challenges For You
. Ik heb een tijdje heel braaf wekelijks meegedaan maar helaas lukte dat me niet meer. Maar deze challenge is zo gaaf! En de voorbeelden van het DT zijn echt geweldig, je zult wel zien dat ik bepaalde elementen van bepaalde LO's heb gebruikt. Ik wilde hem ook mee laten doen aan de challenge voor de
Scrapheap
, maar zie dat ik net 1 dagje te laat ben.... Jammer want ik vindt de Lo echt goed gelukt!
Hier gaat trouwens alles uitstekend. De baby schopt behoorlijk, zo'n heerlijk gevoel! De babykamer is zo goed als klaar en het is gewoon genieten. Vooral omdat ik me zo fit voel!
I'm scrapping like crazy and I love it! This time I was totally inspired by the challenge from Challenges for You. I joined this challenge weekly for some time, but with vacation and the baby I did not make it. I will try again! This challenge was so much fun and the examples from the DT were so inspiring! You will see that I used several elements from different LO's. I also wanted to join in on the challenge from the Scrapheap but I'm too late by a day. Too bad.....
By the way, everything is going very well with me and the baby! He is kicking like crazy and I love the feeling! Tha room for the baby is almost ready and we are enjoying this time. Easy when you are feeling as good as I do.