Heej allemaal! Dit is denk het laatste berichtje dat ik zal plaatsen voor mijn wintersportvakantie. Nog twee daagjes werken en dan vertrekken we vrijdag! Eerst naar Antwerpen, daar een hotelletje geboekt. En de volgende ochtend vroeg met de Thalyss naar Frankrijk. We hopen op een heerlijk weekje met prachtig zonnig weer, veel skien en gezelligheid. Dat komt vast wel goed!
Maar goed ik heb nog twee kaartjes te delen met jullie, en ik zeg het niet snel van mijn eigen werk. Maar deze vindt ik toch wel goed gelukt. Model is natuurlijk al grappig, maar ben ook fan van dit papier! Het is zo heerlijk om hierbij een stempelafdrukje te kleuren. De eerste is voor een hele lieve vriendin Nicky en de tweede is voor een andere hele lieve meid, Dora. Ze hebben ze inmiddels ontvangen dus ik kan ze laten zien. De kaart van Nicky kan ook meedoen voor de challenge bij
Mo's Digital Pencil
.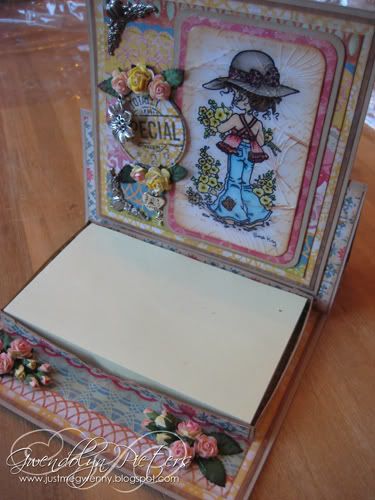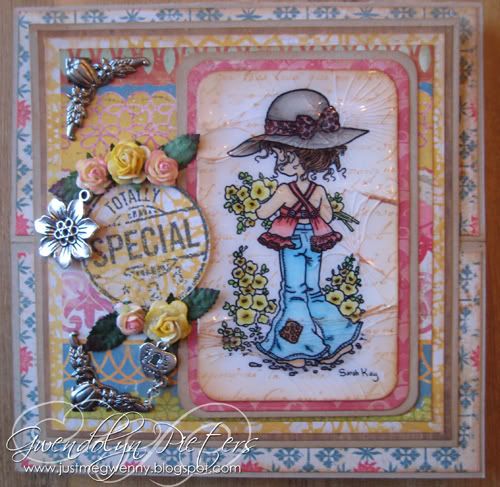 Hi Everybody! This will be my last post before my skiing trip to France. Have to work for two more days and we will leave friday to Antwerp, we booked a hotel there. And then saturdaymorning early we will leave with the Tahlyss to France. We hope for a lovely week, with nice weather, a lot of skiing and some good times with friends!
I really wanted to share these two cards with you. And I don't like to say it about my own work, but I kind of like these two cards. It is a nice shape. But I'm totally in love with these papers, love the colours and love to colour a stamp to go with the paper. The first one is for a dear friend Nicky and the second one for another asume girl Dora. They received the cards yesterday so I can show them! Nicky her card will join the challenge for
Mo's Digital Pencil
.