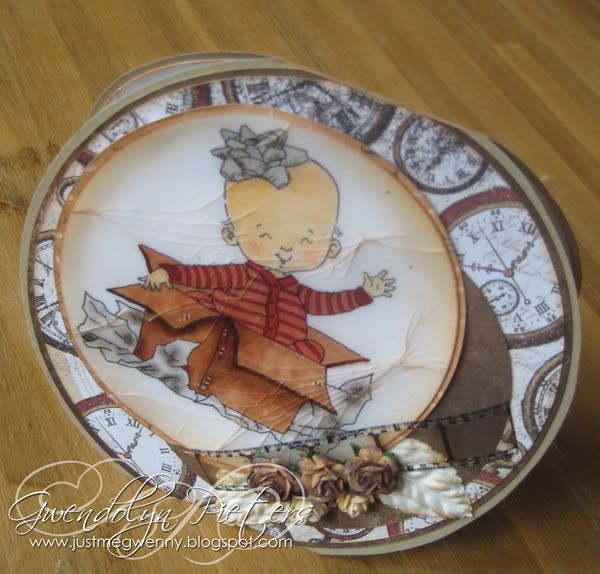 Ik was echt compleet door mijn voorraad kaarten heen dus daar moest ik iets aan veranderen dus ben lekker aan de slag geweest. Allereerst heb ik me druk gemaakt over de huidige challenge van
Challenges For You
, een kaart maken die niet vierkant of rechthoekig is. En dit is hem geworden:
I did not have any cards in stock anymore so I made some this morning. First I made a card with the current challenge from Challenges For You, make a card which is not rectangle or square..
Ik heb ook de twee voorgaande challenges gelijk even ingehaald. De eerste is een schets en de tweede moest je je laten inspireren door klokken (daar kan trouwens mijn eerste kaart ook aan meedoen...).
I also made the last two challenges as well. This first one is made with a sketch and the second one you hade to be inspired by Clocks (and afterwards I found out that my first one contains clocks as well!).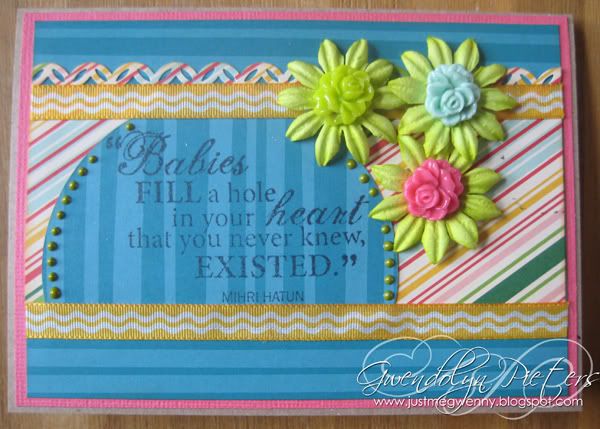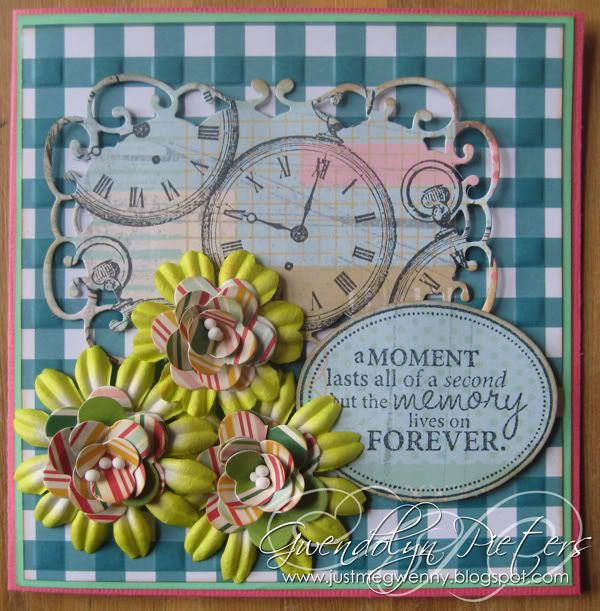 En dan heb ik ook nog de schets van
Scrapdelight
gebruikt voor mijn laatste kaart.