Ik heb een goed voornemen en dat is heel veel kaartjes versturen! En dat betekent dat ik ook heel veel kaartjes moet maken! Maar dat is iets wat ik nou helemaal niet erg vind en heb er de laatste tijd best wel wat gemaakt. Ik laat er vandaag twee zien. Lekker vrolijk en ik voorjaarskleuren! Heerlijk dus.
I have a new year resolution and that is to send more cards! That means to make a lot of cards! And I don't mind that at all! This week I made a lot of them. I'll show you two.
De eerste is deze, deze is gebaseerd op een schets van
Card Patterns
.
The first one is based on the sketch from Card Patterns.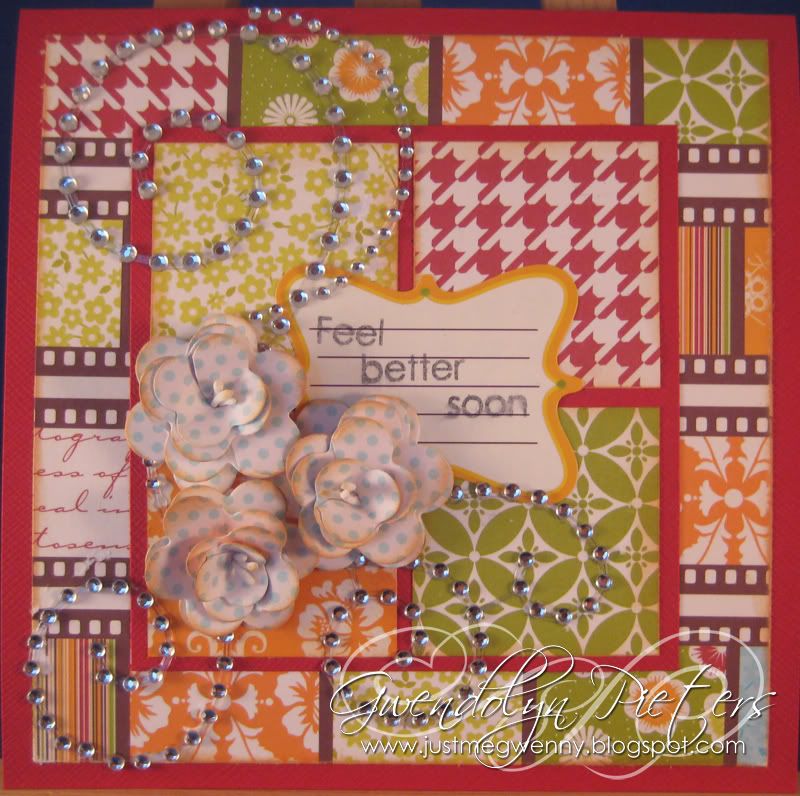 Ik zal de komende dagen niet veel op internet te vinden zijn, ben drie daagjes op cursus en zit in een hotelletje en heb helaas geen internet (nou ja op mijn telefoon maar denk niet dat ik daar na een dag cursus nog zin in heb). Ik zal jullie missen!
I won't be on the internet much the next few days. I have a three day course and will be staying in a hotel. No internetacces, well I do but on my i-Phone. Don't think I will feel like it after a day hard work ;-) I'll miss you all!