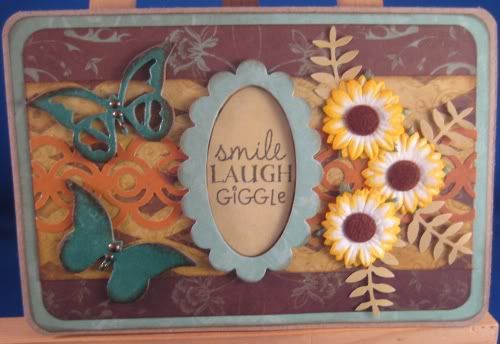 Aangezien ik zo lekker op dreef ben met de schetsen van
Challenges For You
, doe ik ook deze week weer mee. Moet alleen zeggen dat ik de kaarten deze keer minder geslaagd vindt. En ik denk dat dat met name door het papier komt, is gewoon niet helemaal mijn ding. Maar als ik er aan begin vindt ik van mezelf ook dat ik het af moet maken, vandaar dat ik ze ook maar gewoon instuur!
Hier gaat verder alles hartstikke goed. Geniet nog volop van mijn vrije tijd. Moet wel zeggen dat de nachten nu echt zwaarder worden, slaap heel erg licht en daardoor ook slecht. Maar goed, overdag doe ik dan gewoon rustig aan. Ik wil nog wel even afsluiten met de foto's van mijn zwangerschaps-shoot, of tenminste een selectie ervan. Met dank aan
Marry Fermont
!

I'm on a roll with the sketches from Challenges For You! So I will join this week as well. Even though I'm not satisffied with the cards this time. I don't like the paper that much, so that is the problem. But when I start something I want to finish so that's why I'm still entering!
With me and the baby everything is going very well. Still enjoying all the free time that I have on my hands! I do not sleep very well anymore, so that's difficult sometimes. But I will rest during the day. I want to finish this post with the photo's of a photoshoot I had of my belly. Well, it is a selection. Enjoy! Thanks Marry Fermont for the beautiful pictures!